Things you MUST know

Now, the advance train tickets can be booked 120 days before for all classes.

This period of advance reservation (ARP) is exclusive of the day of train's departure, as per IRCTC. Secondly, E-tickets (online tickets through IRCTC portal) can be cancelled online till the chart is prepared, says IRCTC.

E-ticket cancellations won't happen on railway counters. Furthermore, the refund will be credited to the account that was used for booking online tickets (after deduction of applicable cancellation charges).

New rules for ticket cancellation and refund (cancellation charges are levied on per passenger basis)
Credit: Getty Images

If the tickets are confirmed, it can be cancelled up to 48 hours before the scheduled departure of the train. The cancellation charges will be deducted at 240 INR for AC First Class/Executive Class; 200 INR for AC 2 Tier/First Class; 180 INR for AC 3 Tier/AC Chair car/AC 3 Economy; 120 INR for Sleeper Class; and 60 INR for Second Class.

If you cancel a confirmed ticket within 48 hours and up to 12 hours before scheduled departure of the train, ticket cancellation charges will be 25 per cent of the fare (subject to the minimum flat rate mentioned above).

If you cancel a confirm ticket between 12 hours and up to four hours before the scheduled departure of the train, cancellation charges will be 50 per cent of the fare paid (subject to the minimum cancellation rate).

As per IRCTC website, tickets booked online (E-tickets) cannot be cancelled after the chart is prepared. There won't be any refund of fare on tickets having confirmed reservation in case ticket is not cancelled or Ticket Deposit Receipt (TDR) not filed online up to four hours before the scheduled departure of the train.

In case your train gets cancelled for some reason, for e-tickets, there will be an automatic refund process. Filing of TDR or ticket deposit receipt won't be required.

Rules for wait-listed, RAC train ticket cancellation and refund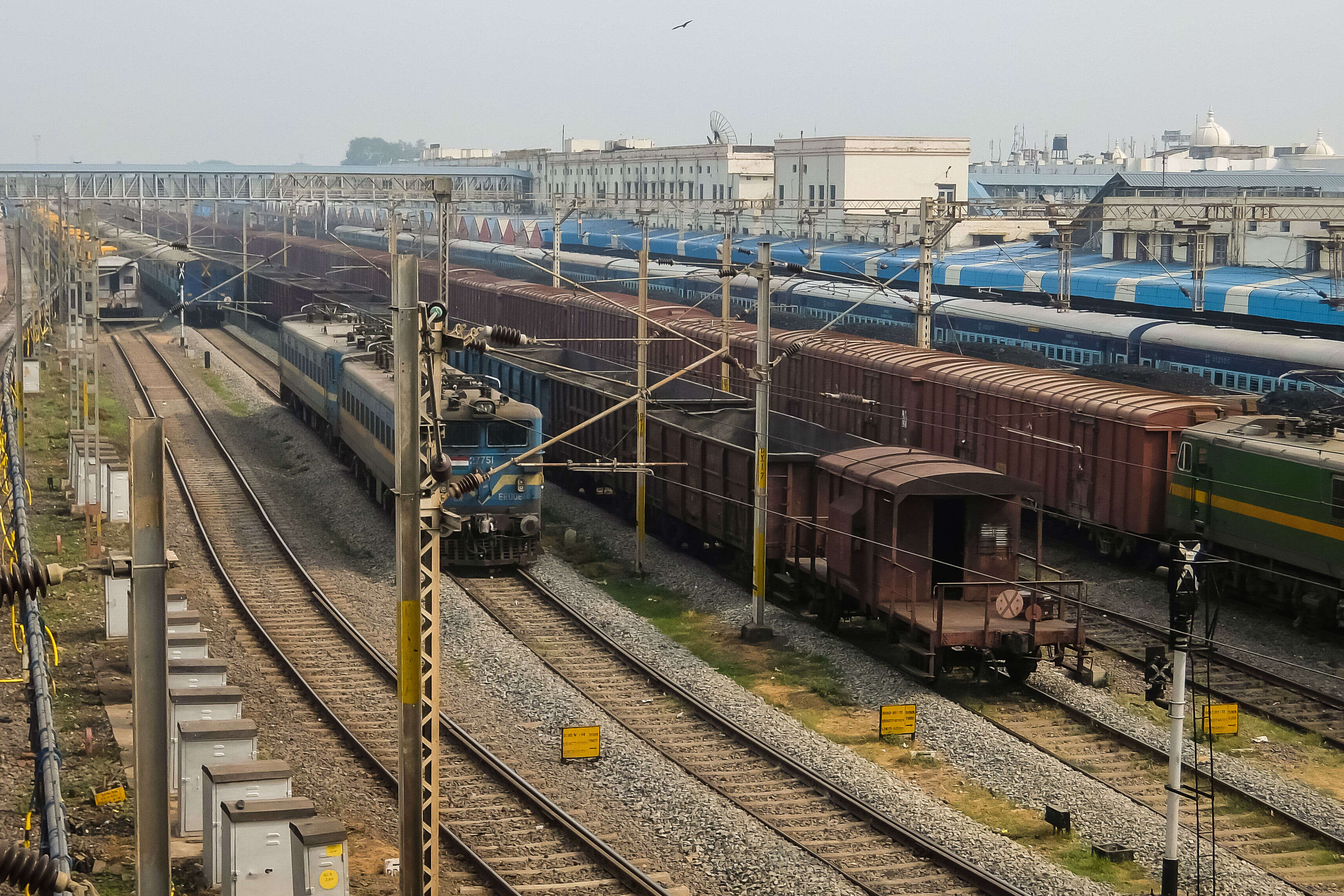 Credit: Getty Images

For RAC (reservation against cancellation) train tickets or wait-listed train tickets, if cancelled up to 30 minutes before the departure of train, there will be refund after deduction of clerkage charges. As per IRCTC website, for second class (reserved) and other classes, clerkage charge is 60 INR per passenger (for cancellation of RAC and waitlisted tickets).

If the train is running late by more than three hours of scheduled departure, no cancellation charge will be levied. Full money will be refunded to passengers holding confirmed, RAC, and wait-listed tickets in such case (subject to the condition that the ticket is surrendered prior to actual departure of train).

In case of train cancellation, for a Passenger Reservation System (PRS) counter ticket, refund is allowed within three days excluding the scheduled day of departure of train.

Rules for cancellation of tatkal train ticket

There shall be no refund on cancellation on confirmed Tatkal train tickets.

As per IRCTC website, if the train is running more than 3 hours late, then you can file TDR and claim refund.

Rules for partial cancellation of train tickets

If there is any partial cancellation of ticket, make sure that a fresh e-reservation slip (electronic reservation slip) is printed separately (as mentioned on the IRCTC website).